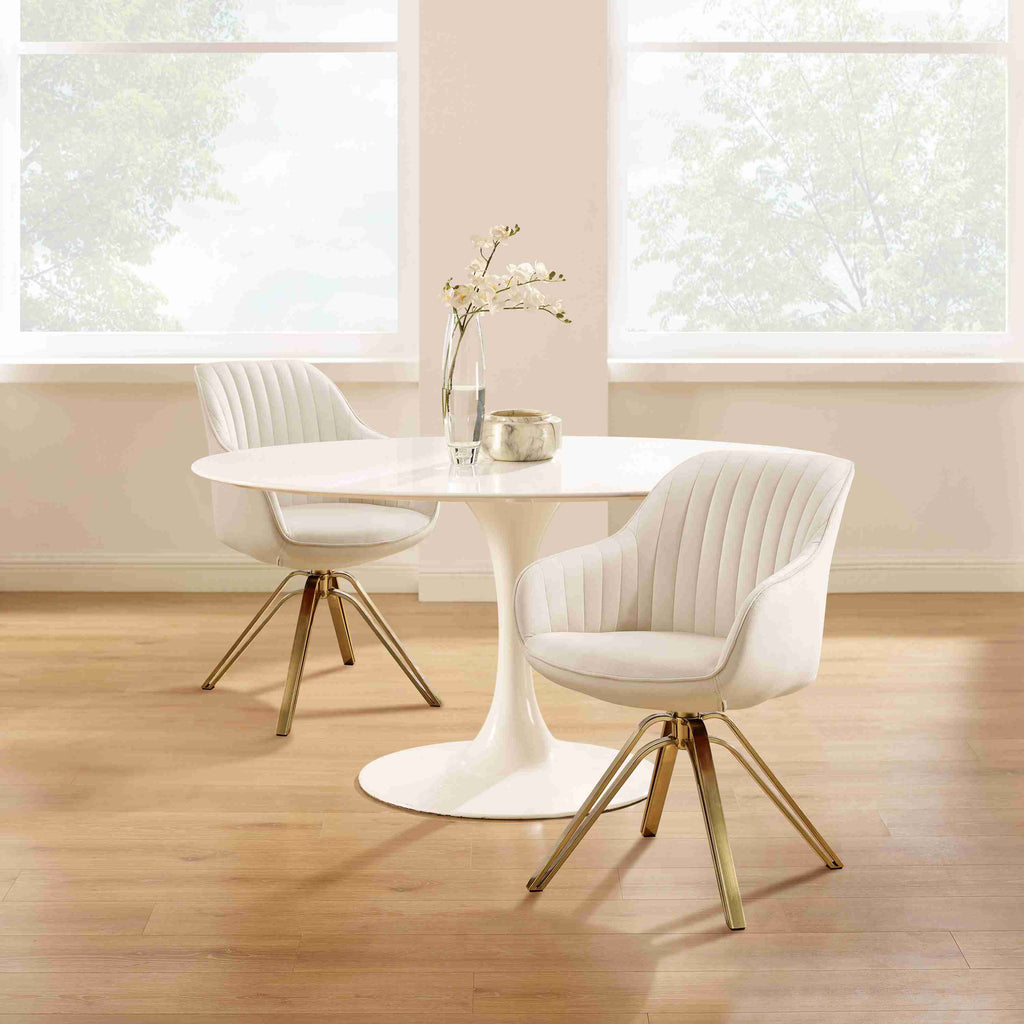 Accent chairs are a stunning addition to your living space for their charm, elegance, and incredible sophistication. These chairs are valued for their clean lines, choc designs, and minimalist patterns. Moreover, most accent chairs come in a muted colour palette that allows them to blend well with everything in your interior.
If you are looking to add a couple of accent chairs in your living area, you will definitely come across some pieces that would further extend the existing theme and taste of the space. But should be lower than the sofa? Let's find out more about the furniture decorum. 
 Contents[hide]
Choose the Right Accent Chairs Tips

Scale
Fabric
Height of the seat
Legs

Is there any Standard Height for Choosing Accent Chairs?
Should Your Accent Chairs be Lower than the Other Furniture?
Final words
FAQs
Maybe it will be helpful for you:
Choose the Right Accent Chairs Tips
Pairing up various pieces of furniture is truly a tough job. You have to factor in shades, styles, upholstery fabric, and scale - all of these can be confusing and overwhelming. This is the reason why many give up when it comes to selecting the right pair of sofa and lounge chair.
Many people end up buying those pre-designed sets that the furniture stores offer. While they serve the purpose to a great extent, it isn't a great option when you already purchased the sofa. The good news is that you can still arrange your furniture in perfect harmony - it would just take a bit of extra work. 
Before you select comfy lounge chairs to pair up with your sofa, here are a few guidelines to bear in mind. 
This part is quite obvious: your lounge chair cannot be petite if you have a hefty or massive sofa. After all, both these pieces should complement one another in scale and be of the same size and proportion. 
Even though rules pertaining to fabrics are not hard and fast, you will want them to have complimentary fabrics. Try to avoid pairing the same fabric together. For instance, a leather couch with leather swivel lounge chairs or the same with velvet will mar the look entirely. As said earlier, this rule can be broken, but it can be difficult to pull it off. 
This point is extremely significant although many people tend to rule it out when purchasing new pieces of furniture. The height of your sofa and cheap lounge chairs must not have a height difference of more than 4 inches. This means, if the height of your chair is 15 inches, the sofa mustn't be shorter than 11 inches or higher than 19 inches. By following this rule of thumb, you can rule out the chances of your guests being at awkwardly different heights when they are all seated together. 
This aspect is not restricted to sofa and chair only, but all furniture in your home. If the legs of the comfy lounge chairs are heavy and chunky, try keeping the same of the sofa simple so that the visual weight is balanced out. On the other hand, if the sofa has a heavier profile, look for chairs with boxy legs. 
Related: how to choose an accent chair?
Is there any Standard Height for Choosing Accent Chairs? 
When choosing any furniture, scale plays a critical role. This implies that the size of the lounge chair in any place must be in proportion to the available area so that the space doesn't shrink or vice versa. Also, the height of the seat is suitable according to the rest of the furniture. For tall guests, furniture that is very close to the ground wouldn't work. On the flip side, furniture that has a great height should be avoided for shorter people. 
So what do you do to find the perfect height for your furniture? Take a measuring tape down the available décor and note down the height of the seat required to create a consistent appearance in the space. When selecting the perfect yet cheap lounge chairs, use the measurements as a rough guide. 
Next, we come to the width of the chair and it's important to determine where you will place them. Keeping a gap of 18 inches between the chairs and the table is comfortable and if there isn't any space crunch, consider allowing 24 inches so that people can stroll around the chair. By doing this, it will be easier to move around the space rather than creating a congested interior.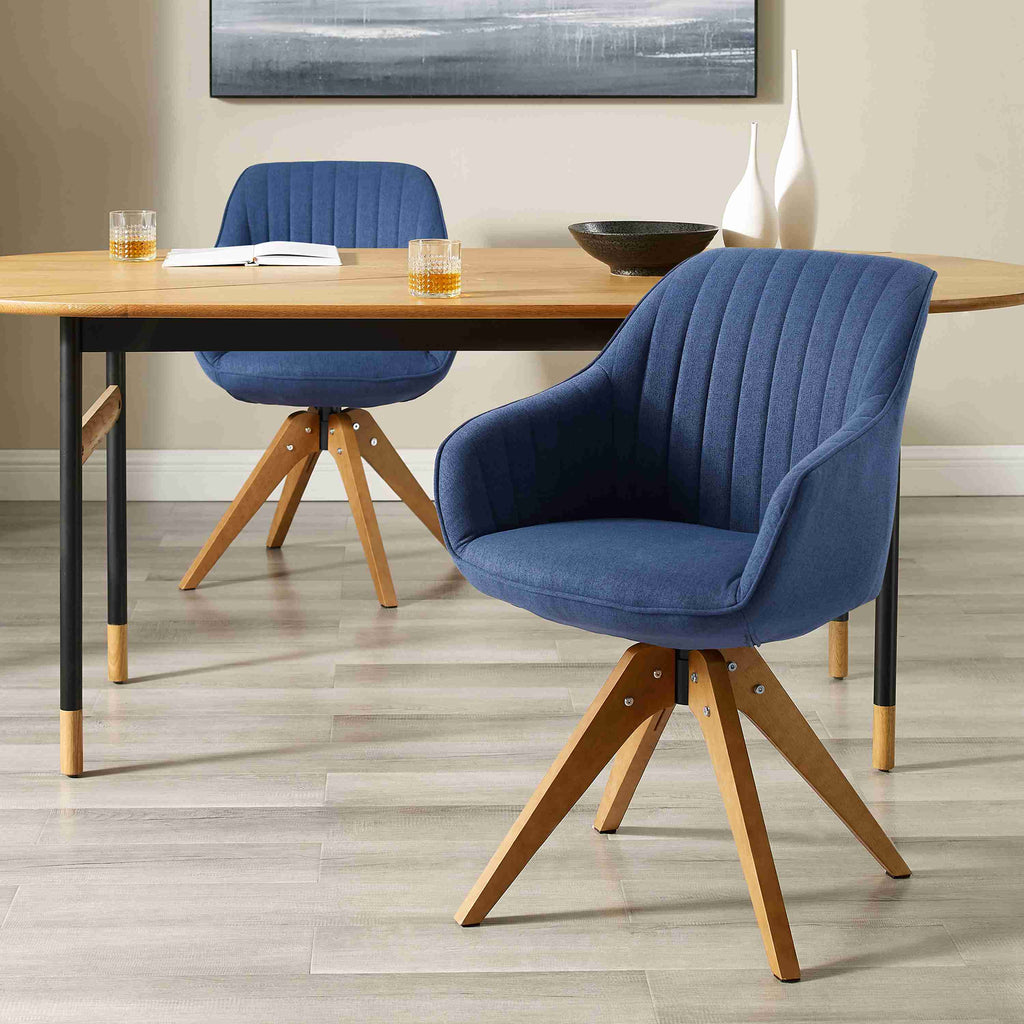 Should Your Accent Chairs be Lower than the Other Furniture? 
Although this is a critical point, it is often overlooked. You might have selected a set of cheap lounge chairs for your living room. But will they fit within the available space keeping enough room for a way around? It's frustrating to find that your choicest pieces aren't a good fit for your home or the existing décor of the home.
The last thing you will want is to bombard the area with various kinds of furniture and create a crowded look. As mentioned, try to keep the height difference between the accent chair and other furniture within 4 inches. It doesn't matter whether your accent chairs are lower or taller than the sofa. 
Putting the various pieces of furniture is a critical aspect of decorating your interiors. Your newly selected accent chairs must make the space highly appealing rather than giving a jammed appearance. So, you must take a clear assessment of the area available and figure out how much you can shell out for incorporating the best accent chairs. Also, it depends on the purpose these chairs are going to cater to. To create the best look with a sofa, try going for an accent chair that goes by the existing décor and place them at any corner of the room. 
Check for to ultimate guide to buying an accent chair:https://artleon.com/blogs/news/the-ultimate-guide-to-buying-an-accent-chair.
Final words
The living space of any home is the reflection of the choices and personal tastes of the homemakers. Pairing up your sofa with lounge chairs perfectly will not just give an astounding look but bring in some flair and a comfortable resting area. Adding an inexplicable charm to your interior through swivel lounge chairs will turn even a drab space into a warm and welcoming spot. And the best way to select these chairs? Simply follow your requirements and go by your personal choices. 
FAQs
What factors should be considered when choosing accent chairs?
When choosing accent chairs, factors such as scale, fabric, height of the seat, and legs should be taken into consideration. These elements help ensure that the chairs complement the existing furniture and decor in the space.
Should accent chairs be lower than the other furniture?
The height of the accent chairs doesn't necessarily need to be lower than the other furniture. It's more important to maintain a height difference of no more than 4 inches between the chairs and the rest of the furniture. This helps create a visually balanced and cohesive look in the space.
How can accent chairs be incorporated into a room without creating a crowded look?
To incorporate accent chairs into a room without creating a crowded look, it's important to assess the available space and determine how much furniture can comfortably fit. Placing accent chairs in corners or allowing sufficient space around them can help create an appealing and well-balanced arrangement.
Maybe it will be helpful for you: