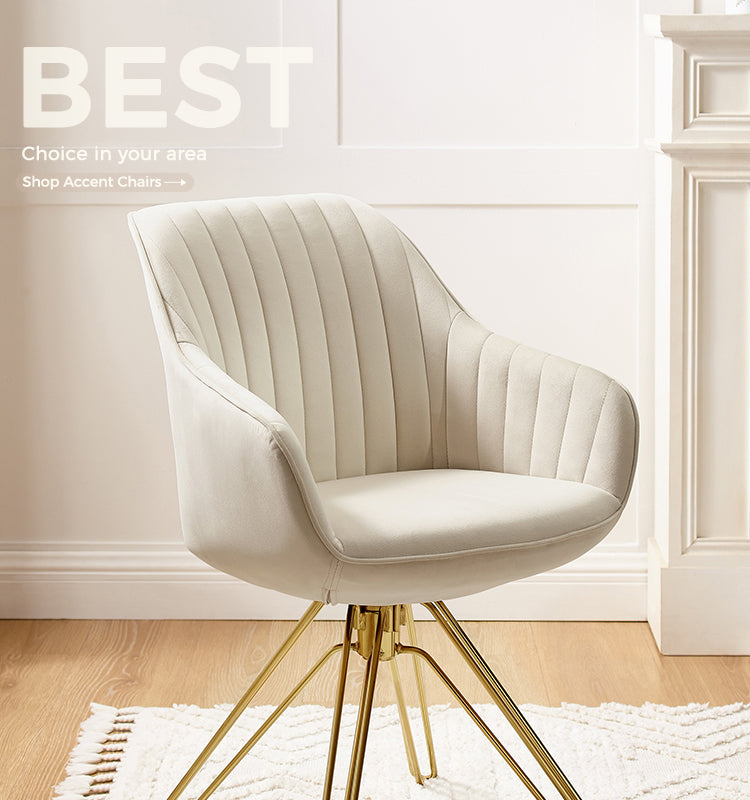 In the bustling maze of modern living, our homes stand as our sanctuaries. They're the spaces where we retreat, recharge, and revel in moments that become cherished memories. But crafting that perfect ambience doesn't mean we have to splurge on every piece of furniture or decor. Now, what if we told you that six essential home items promise luxury without the hefty price tag? 
Welcome to the world of Art Leon Furniture, where elegance meets affordability. In this listicle, we'll uncover the "6 Home Items You Can Always Buy Cheap," ensuring your spaces radiate style without straining your wallet. 
Whether you're setting up a new home, revamping your space, or simply on the hunt for budget-friendly treasures, this guide is your golden ticket. Let's embark on this exciting journey and make luxury accessible for every home.
 Contents[hide]
Accent Desk Chairs: Elegance Meets Affordability
Swivel Chairs: Versatility on a Budget
Rattan & Oak Chairs: Eco-friendly Choices
Medieval Style Furniture: A Touch of History
Stools: Compact and Stylish
Sofas: Comfort Without the High Price Tag
Why Choose Art Leon?
Conclusion
FAQs
Reading Recommendations:
Accent Desk Chairs: Elegance Meets Affordability
When it comes to furnishing your home, one of the essential items is a desk chair, especially in today's work-from-home era. A good desk chair not only provides comfort but also enhances the aesthetics of your workspace. Art Leon's accent desk chair collection is a testament to the brand's commitment to merging style with affordability.
These chairs are designed with the user's comfort in mind, offering cushioning that provides superior support during long working hours. Moreover, their elegant design ensures that they seamlessly fit into any home decor, be it modern, traditional, or eclectic. With Art Leon Furniture, you don't have to compromise on quality or style when looking for affordable home items.
Swivel Chairs: Versatility on a Budget
Swivel chairs have long been associated with office spaces, but their evolution in design and functionality has made them a sought-after piece for homes too. The Art Leon swivel chairs Series is a testament to this evolution.
Introduction to the Art Leon Swivel Chairs Series:

Art Leon's collection of swivel chairs is a blend of modern aesthetics with ergonomic design. Crafted with precision, these chairs are not just functional but also a statement piece for any room. Their range offers a variety of colours, materials, and designs, ensuring there's a perfect match for every interior.
Ergonomic Design:

The hallmark of the Art Leon Swivel Chairs is their ergonomic design. They are built to support the natural curve of the spine, ensuring comfort during prolonged sitting. The adjustable height and tilt mechanisms further enhance the seating experience.
Versatility in Decor:

Whether it's a home office, a reading nook, or a living room, the Art Leon Swivel Chairs seamlessly fit in. Their sleek design and varied colour palette make them adaptable to both contemporary and traditional decors.
Rattan & Oak Chairs: Eco-friendly Choices
In an era where sustainability is more than just a buzzword, furniture choices reflect our commitment to the environment. The Art Leon Rattan & Oak Chairs Series embodies this commitment.
Introduction to the Art Leon rattan chairs Series: Art Leon's Rattan & Oak collection is a celebration of nature. Each chair is a blend of traditional craftsmanship and modern design, ensuring durability without compromising on style.
Sustainable Seat:

Crafted from renewable resources, these chairs are an eco-friendly seating option.
Handcrafted Workmanship:

Every chair in this series boasts meticulous handcrafting, ensuring each piece is unique.
Eco-friendly Materials:

The use of rattan and oak not only makes these chairs sustainable but also lends them a rustic charm that's hard to replicate.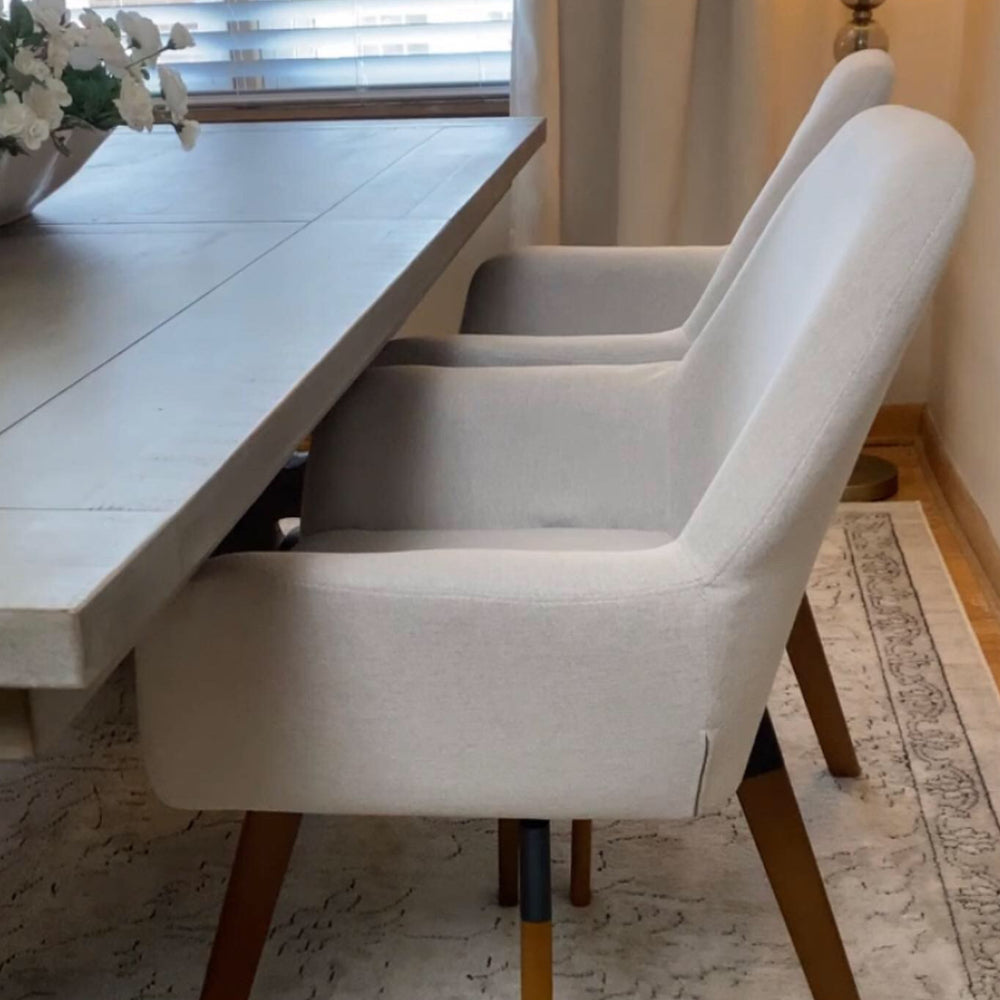 Medieval Style Furniture: A Touch of History
For those who have a penchant for history and a love for intricate designs, Art Leon's Medieval-style furniture pieces are a dream come true.
Diving into the Collection:

Art Leon's Medieval collection is a nod to the bygone era. Each piece is crafted with attention to detail, ensuring it resonates with the grandeur of medieval times.
Intricate Designs:

The furniture pieces in this collection are characterized by their intricate carvings, ornate patterns, and artisanal details. They are a perfect blend of history and modern craftsmanship.
Rich Materials:

Using materials that were prevalent in medieval times, Art Leon ensures authenticity in every piece. Whether it's the use of rich wood or the incorporation of metals, each furniture piece is a testament to the era it represents.
Stools: Compact and Stylish
In modern homes, where space is often a luxury, furniture that is both compact and functional becomes a necessity. Enter the world of stools, a versatile seating option that doesn't compromise on style. Art Leon's collection of stools is a testament to this blend of form and function.
Introduction to Art Leon's Range of Stools:

Art Leon offers a diverse range of stools, from bar stools to ottomans, each designed with precision and an eye for detail. Their collection is a blend of modern aesthetics with traditional craftsmanship.
Functionality and Design:

The stools are not just about saving space; they are about making a statement. Whether it's the sleek metallic finishes or the plush cushioned seats, each stool is designed to elevate the aesthetics of a room while providing a comfortable seating option.
Sofas: Comfort Without the High Price Tag
A sofa is more than just a piece of furniture; it's where memories are made, be it family movie nights or lazy Sunday afternoons. Art Leon's sofa collection ensures that these moments are wrapped in comfort and style.
Introduction to Art Leon's Sofa Collection:

From sectional sofas to loveseats, Art Leon offers a range that caters to diverse tastes and room sizes. Each sofa is crafted with care, ensuring durability and comfort.
Comfort, Design, and Affordability:

Art Leon's sofas are designed to offer maximum comfort, with plush cushioning and ergonomic designs. The best part? This comfort doesn't come with a hefty price tag. Art Leon ensures that luxury is affordable.
Why Choose Art Leon?
In a market flooded with furniture brands, what sets Art Leon apart? It's their unwavering commitment to quality, design, and affordability.
Quality and Craftsmanship:

Each product, be it a stool or a sofa, is a testament to Art Leon's commitment to craftsmanship. Using the best materials and employing traditional crafting techniques, they ensure that each piece is built to last.
Affordable Luxury:

Art Leon Furniture believes that everyone deserves a touch of luxury in their homes. Their sales, featuring popular collections at incredibly low prices, ensure that luxury is within everyone's reach.
Conclusion
The quest for affordable yet high-quality home items can often be daunting. But with brands like Art Leon Furniture, this quest becomes a delightful journey. Their diverse range, commitment to quality, and focus on affordability ensure that every home can be a reflection of its owner's tastes without burning a hole in the pocket. So, why wait? Dive into Art Leon Furniture sale and give your home the upgrade it deserves.
FAQs
Q1: How long is the sale on Art Leon's website?
The sale duration varies. It's best to check their website for the latest updates.
Q2: Do they offer international shipping?
Yes, Art Leon ships to various international destinations. Shipping charges and durations might vary.
Q3: Is there a warranty on Art Leon products?
Yes, Art Leon offers a warranty on its products. The duration and terms of the warranty might vary based on the product.
Q4: Can I customize my furniture order?
Art Leon does offer customization options on select products. It's advisable to get in touch with their customer service for detailed information.
Reading Recommendations: